The

20th

Motor City Close-Up Convention
Takes Place The Weekend Of
November 3 - 5, 2017
At The Woodhaven Inn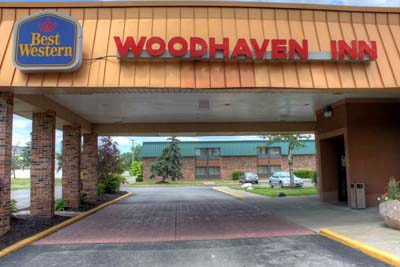 21700 West Road at I-75
Woodhaven, MI 48183
Phone: (734) 676-8000
www.bestwestern.com/woodhaveninn
Guest rooms available at $83 plus tax per diem by requesting the Motor City Magic Rate.

Featuring...
Michael Vincent - Jack Carpenter - Patrick Redford - Robert Bengel

TIERED SEATING PROVIDED

THE FIRST 40 SEATS WILL BE RESERVED IN THE ORDER OF REGISTRATION RECEIPT
You really want to be at The Motor City Close-Up Convention because...it is the best place to share an adult (or soft) beverage with the talent, with your friends, with new friends, sessioning - learning - sharing laughs...it is simply a "feel great" weekend that will magically recharge you!

Those who have attended the convention in the past know that the line-up of performers has always been outstanding. You can view a list of past performers by clicking on the "Previous Performers" button at the top of this page. I am very proud of that list. I am also very happy that the performers for this year's Motor City Close-Up Convention will number among the very best I have had.




Mark your calendars and plan on attending this year's event. I look forward to seeing you.
Lectures -- Close-Up Shows -- Workshops -- Dealers -- Party -- Special Guests
And A Whole Lot Of Serious Sessioning!
REMEMBER, the sooner you register, the more you have to look forward to.
FULL REGISTRATION
PayPal - $135
By Check - $130
At The Door - $150

No refunds after October 30, 2017
Register on line by clicking above or make out your check or money order, payable in U.S. Dollars, to John Luka. Send payment to:
John Luka
25744 Melody St.
Taylor, MI 48180-3284